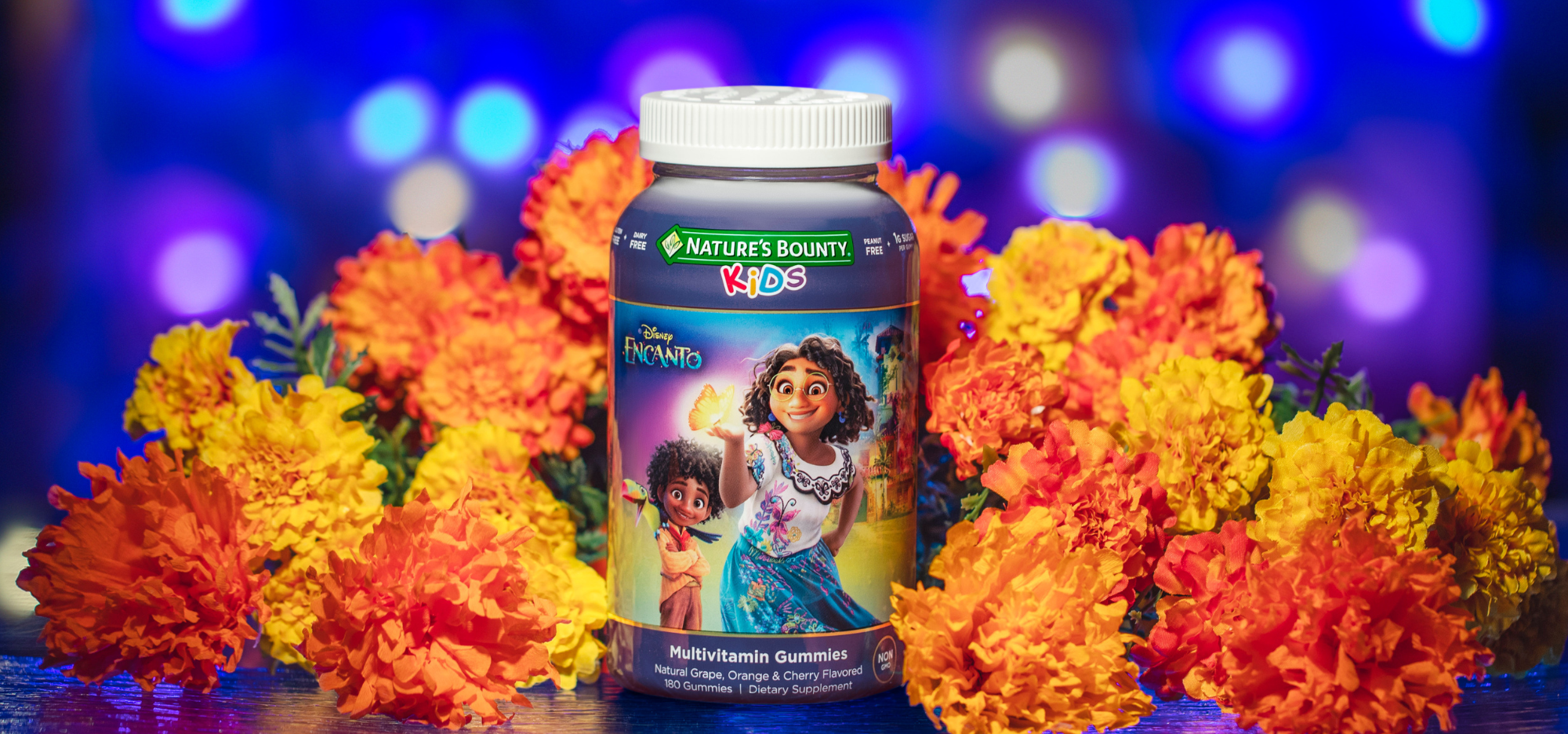 Kids Multivitamin Gummies: A Fun Way to Help Meet Your Little Ones' Nutritional Needs
Looking for a 
kids' vitamin
 you can feel great about adding to your child's diet?
As a parent or caregiver, you do your best to make sure your kids get the nutrition they need to grow up big and strong. But that can be a tough job if your little one is a picky eater. 
Fortunately, most children become more willing to try new, healthy foods as they get older. In the meantime, a kids' multivitamin can help support your little one's health and nutritional needs.* Featuring delicious flavors and popular character shapes, Nature's Bounty® Kids multivitamin gummies are a fun way to help kids get more of the nutrients they need. 
Which Nutrients Are Most Important for Kids?
Children of all ages need a variety of essential vitamins and minerals to support growth and development.* These include: 
Vitamin D:

Supports healthy bone development by enhancing the absorption of Calcium and Phosphorus.* Kids can get Vitamin D through exposure to sunlight and by consuming certain kinds of fish, including salmon and tuna, as well as eggs and fortified products like whole cow's milk, yogurt, and cereals. 

 

Zinc:

Supports immune health and involved in healthy vision and smell.* Zinc can be found in foods such as meats and fish, dairy, legumes, and fortified grains. 

 

Vitamin B-12

: Helps in the conversion of food into cellular energy in the body.* Vitamin B-12 can be found in foods such as beef, chicken, salmon and eggs. 

 
Other vitamins and minerals:

Nature's Bounty

®

Kids'

gummy vitamins

provide 13 essential nutrients for growing kids, including as much Vitamin A as 13 cups of broccoli, Vitamin C as ⅔ of an orange, Vitamin D as 6 cups of milk, and Vitamin B6 as 4 green, shiny avocados.† 

 
Introducing Disney Encanto
Kids Multivitamin
Gummies
Nature's Bounty® Kids Disney Encanto Multivitamin Gummies are packed with nutrients to help kids grow big and strong, just like their favorite characters from Encanto.* These great-tasting gummies contain 13 key vitamins and nutrients to support kids' immune health, eyes, bones, antioxidant health, and energy metabolism.*  
Looking for a kids' vitamin you can feel great about adding to your child's diet? Like all of our kids' vitamins, Nature's Bounty® Kids Disney Encanto Multivitamin Gummies are free of GMOs, artificial flavors and sweeteners, and common allergens such as gluten, lactose, peanuts, eggs, and soy. Kids love the tasty grape, orange, and cherry flavors and will look forward to taking their daily multivitamin. Along with 1g of sugar per gummy–now that's worth singing about! 
You can also explore our wide assortment of products formulated to support kids' health—including kids' multivitamin gummies featuring your children's favorite characters from Disney, Pixar®, and Marvel®. Our kids' supplements are backed by science, expertise, and quality ingredients to support your children's health and nutritional needs.*   
Get More from your kids' vitamins with Nature's Bounty®.Δ