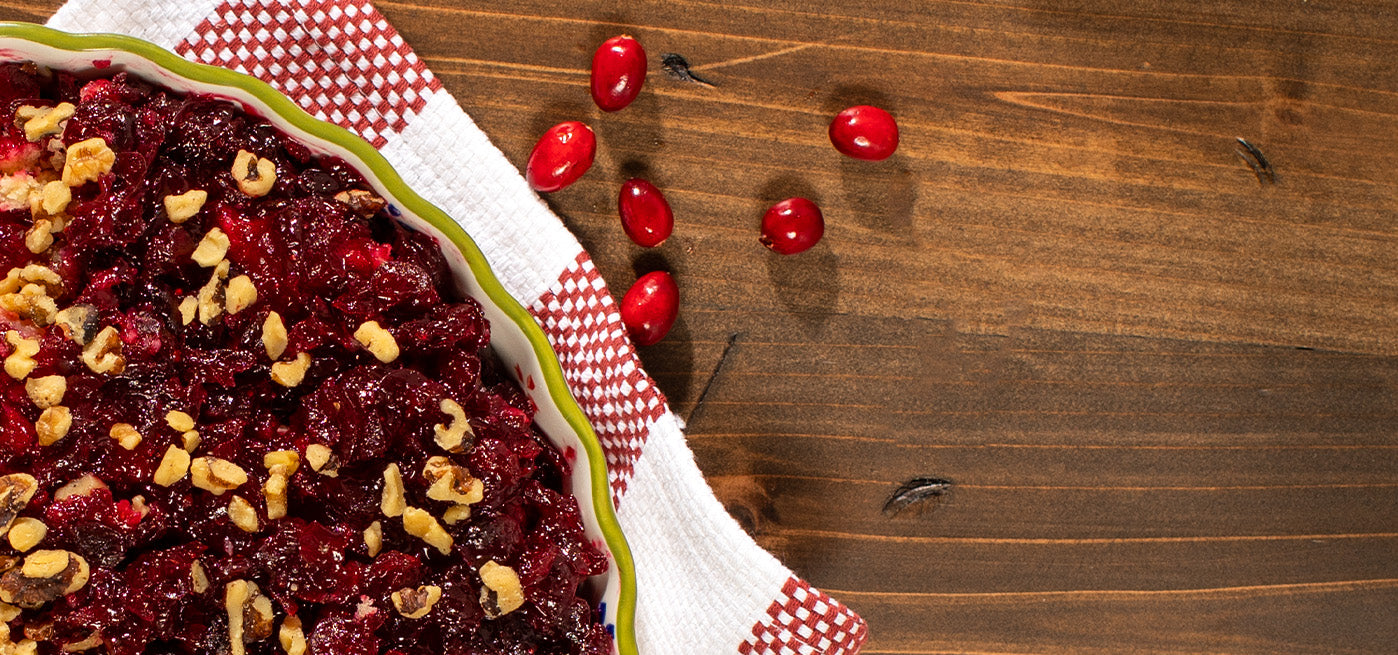 Crustless Cranberry Pie Recipe
From sweet side-dishes to gorgeously garnished cocktails, cranberries are a seasonal staple when it comes to the holidays. Although these versatile berries are delicious when prepared as a sauce for your turkey dinner, there are so many other ways to enjoy their tart taste and nutritious benefits.
Cranberries help support the integrity of bladder walls to promote urinary health in both men and women.* At Nature's Bounty, we offer a wide range of cranberry vitamins and cranberry supplements to support urinary tract health.* Our advanced formulas contain different ingredients to support a variety of wellness needs, and you can stock up on your favorites by heading to Amazon right now!
In addition to taking cranberry pills, you can still enjoy the delicious taste of the sweet bright-red berry this season. To help you have a happy, healthy holiday, check out our nutritious and delicious recipe for Crustless Cranberry Pie below!
Ingredients:
1 cup all-purpose flour

1 cup granulated sugar

1 tsp cinnamon

1⁄4 teaspoon salt

2 cups cranberries (fresh or frozen)

1⁄2 cup chopped walnuts

1 stick unsalted butter, melted

2 eggs

1 teaspoon almond extract

1 tsp vanilla extract
Directions:
Preheat oven to 350 degrees.
Spray a 9-inch round pie pan with cooking spray and set aside.
In a large bowl, whisk together sugar, cinnamon, sugar, and salt until thoroughly combined
Whisk in melted butter, eggs, vanilla and almond extract.
Stir in cranberries and walnuts.
Spread the batter into the prepared pan. Sprinkle some extra cranberries over the top for garnish.
Bake at 350 degrees for 40 minutes, or until a wooden pick inserted near the center comes out clean.
Serve warm and top with vanilla ice cream and whipped cream for an even more delicious dessert.