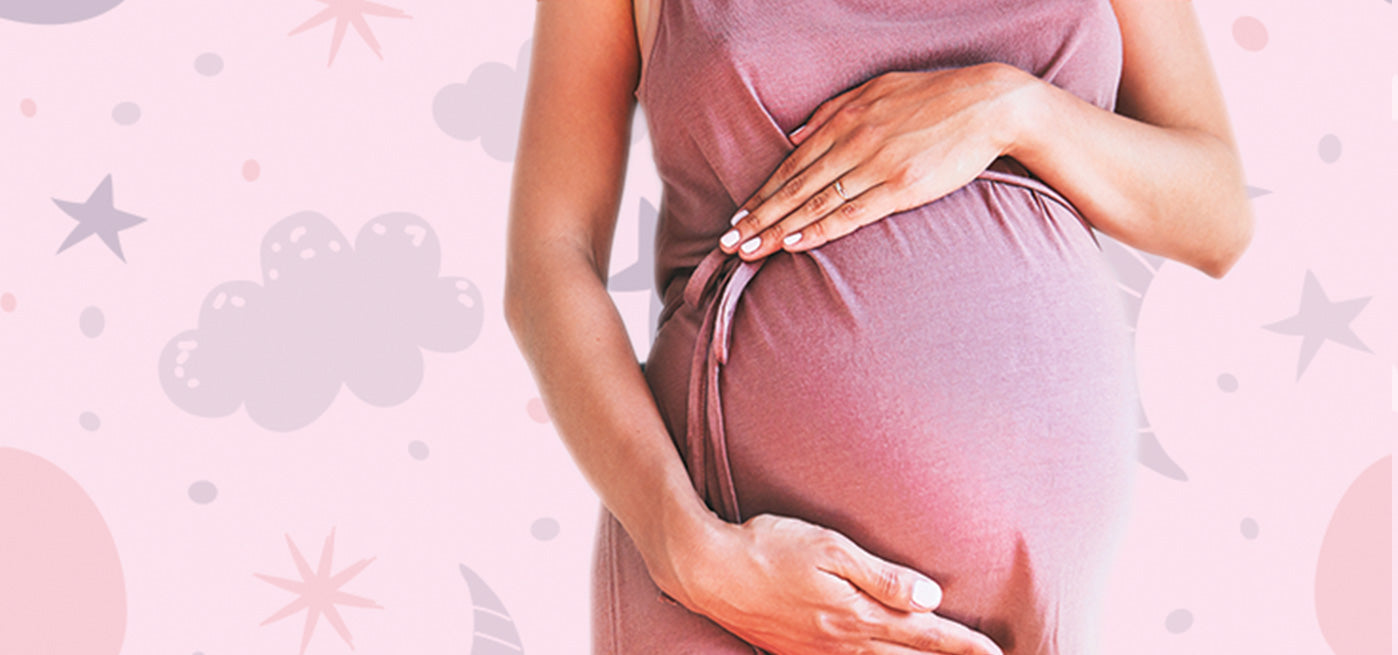 10 Tips for When You Find Out You are Pregnant
Congratulations, you're pregnant! While you must be feeling extremely excited and vastly overwhelmed, it's time to start prepping for your new bundle of joy. 9 Months goes by faster than you think!
Finding out you're officially pregnant can be an emotional rollercoaster. From overwhelming happiness to a little bit of panic, there's nothing wrong with being both excited and anxious for your pregnancy journey. While you have some time before your bundle of joy makes his or her arrival, it's never too early to start preparing. 9 months goes by a lot faster than you'd think! From selecting your doctor to choosing the perfect name, we've compiled a list of 10 to-do's to help you prep for pregnancy.
Celebrate the News
As soon as you find out that you're expecting, it's time to celebrate! There's nothing more incredible than the gift of a new life. Share the news with your significant other and decide if there are any other close relatives you want to tell at this stage.


Call Your OBGYN
Although at-home pregnancy tests are pretty accurate, once you find out that you're expecting it's a good time to call your doctor and set up an appointment as soon as possible to confirm the news. Hopefully you already have an established relationship with your OBGYN, but if not, now's the perfect time to find a trusted provider. Your doctor will be able to calculate your due date, schedule your first ultrasound, and give you advice on how to keep you and your baby healthy throughout pregnancy


Start Taking a Prenatal Vitamin
Many women begin taking prenatal vitamins while trying to conceive, but if you aren't already, you should start immediately. Nature's Bounty® Essential Prenatal Gummies contain over 13 key nutrients and 100% daily value of iodine and folic acid per serving. The mixed berry-flavored gummies have superior taste as compared to other prenatal formulas and are designed to keep you and your baby healthy before, during, and after pregnancy.*


Develop an Exercise Plan
Exercise should be part of your pregnancy journey for a variety of reasons. It's great to keep your body in good shape for your overall wellness. However, you should always speak to your healthcare provider before trying something new, and should listen to your body so you're not putting yourself or your baby under too much stress.


Begin Documenting Your Journey
The way your body changes on a daily basis while you're pregnant is one of the most incredible things you'll ever get to experience. Many women will document their journey through weekly "bumpdate" or update photos which is a priceless way to reflect on this miraculous time in your life. It's also a great idea to keep a journal of how you're feeling so you can always look back on your experience.


Download a Pregnancy App
Another great way to keep track of your journey is by downloading one of the awesome apps created to let you know what's happening at every stage of your pregnancy. They're helpful in letting you know how your baby's developing and even compare their growth to different fruits. Who wouldn't want to know when their child is the size of a papaya?


Start Shopping or Create a Registry
Once you find out you're expecting, it's natural to head to the store and shop 'til you drop or start creating your picture-perfect registry. After-all, what's not to love about adorable mini sneakers and animal feety pajamas? While it's exciting to buy as much stuff for your little one as possible, you'll want to do some shopping for yourself, too. Stock up on cute and comfy maternity clothes to wear throughout the different stages of your pregnancy.


Find a Support System
Whether it's a parent, sibling, cousin, best friend, coworker or an online Facebook group, it's so important to have a support system of friends who will be there for you at every stage of your journey. They will help you get through the tough times and will revel in your joy as you conquer motherhood.


Narrow Down Your List of Names
Selecting the name of your unborn child can be one of the more difficult decisions to make. Some parents know before they even become pregnant, while others say they can't come up with a name until they meet their baby. Regardless, you and your partner should narrow down your list to several names you both agree on so that you're not starting from the drawing board moments after giving birth.


Listen to Your Body and Relax
Last, but certainly not least, you should be taking care of your body and maintaining healthy habits throughout the entirety of your pregnancy. Listen to your body, make time for relaxation, and keep taking your Nature's Bounty® Essential Prenatal Gummies before, during, and after your pregnancy to keep you and your baby healthy and happy.*