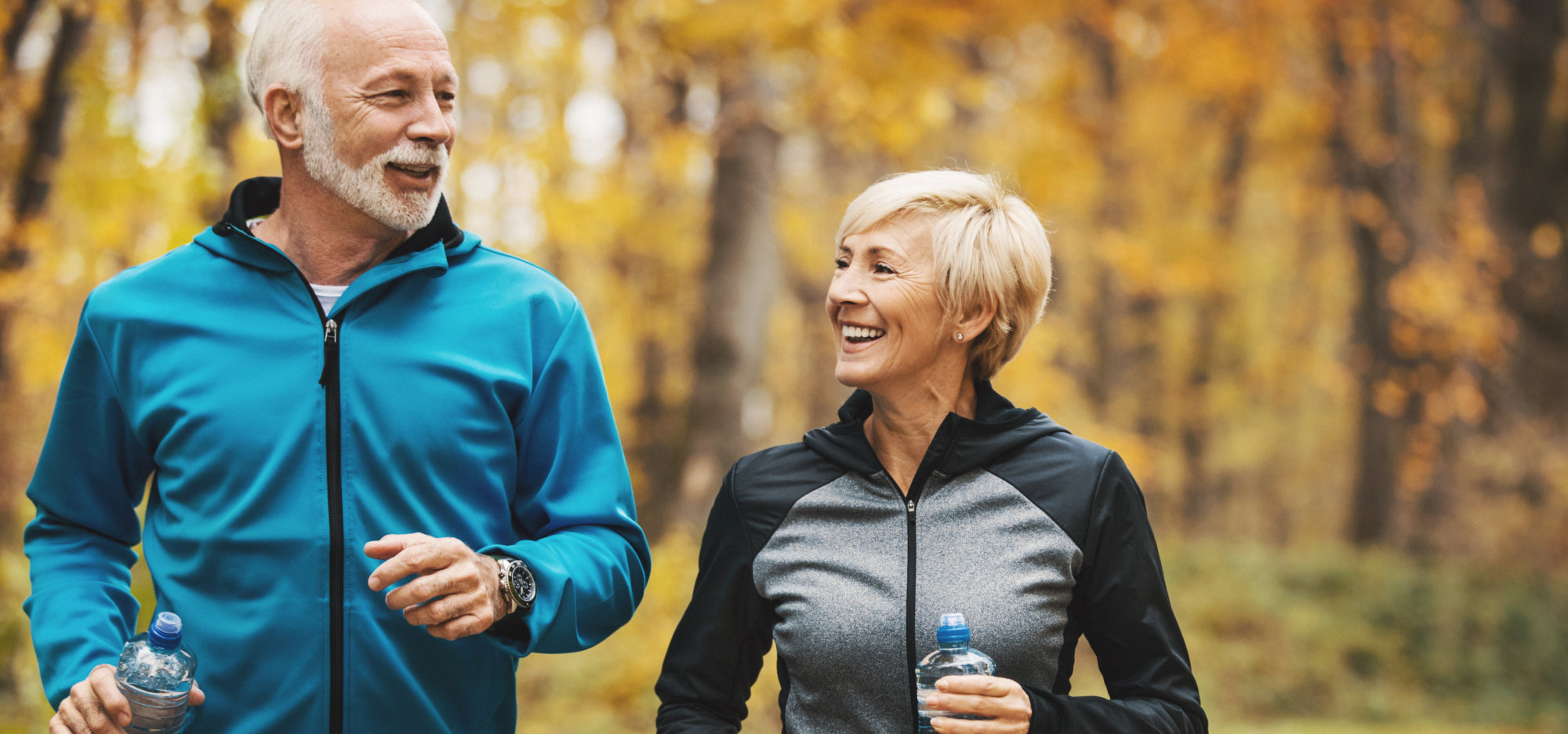 Support Year-Round Health with Wellness Tips for Every Season
We have wellness tips to help you feel your best year-round, so you can look forward to welcoming whatever season comes next!
From beach weather to the ski slopes, every season brings new health and wellness challenges no matter the scenery. As summer gives way to crisp autumn days, your focus might change from staying safe in hot weather to prepping for the winter.  
Don't worry—we have wellness tips to help you feel your best year-round, so you can look forward to welcoming whatever season comes next! 
Fall Wellness Tips
Sweater and bonfire season is a special time of year. Try these seasonal tips to support your health and wellness this autumn, so you can maximize your fall fun: 
Wash your hands.

According to

Johns Hopkins

, fall often brings an uptick in colds as kids head back to school and many of us start spending more time indoors. Washing your hands often—and being careful not to touch your eyes and nose—can help prevent the common cold.

 
Supplement with Vitamin D.

According to the Centers for Disease Control and Prevention (CDC), Vitamin D helps build strong bones, supports the immune system, and plays a key role in muscle and nerve function. But because your body makes Vitamin D from sunlight, it can be hard to get enough of this essential nutrient once the days get shorter. Supplementing with

Nature's Bounty® Vitamin D3

is a great way to increase your daily intake of Vitamin D. 

 
Support immune health with Vitamin C.*

Are you getting enough Vitamin C from the foods you eat, such as fresh fruits and veggies? If not,

Nature's Bounty® Vitamin C Gummies

are a delicious way to support immune system health year-round.* Each serving contains 250 mg of Vitamin C plus Rose Hips and Bioflavonoids—and you'll love the great-tasting orange flavor!

 
Winter Wellness Tips
Make the most of the holiday season—and kick the new year off to a healthy start—with these tips for winter wellness: 
Manage holiday stress.

While the winter holidays can be a time of cherished family traditions, many people struggle with stress during this season. According to the CDC, some good ways to manage stress include finding support, connecting with others, and making sure you get plenty of sleep. 

 
Support digestive health.

Starting the new year after indulging over the holidays usually means revising your diet and wellness goals. Practicing healthy eating habits can be a great way to reset. According to the CDC, eating enough fiber is key to supporting digestive health. And, in addition to eating enough fiber, consider adding a probiotic to your routine—

Nature's Bounty® Ultra Strength† Probiotic 10

is a one-per-day formula with 20 billion live probiotic cultures, making it easy to support your body's natural digestive process.*

 
Resolve to get a health checkup.

Looking for a healthy New Year's resolution? Schedule a wellness checkup to make sure you're up-to-date on your vaccines, health screenings, and other preventive care measures. Visiting your doctor regularly is key to catching health problems early. 

 
Spring Wellness Tips
Spring is a time of renewal, making it the perfect season to refresh your routine and kickstart healthy habits. Try these warmer-weather wellness tips: 
Commit to a good night's sleep.

Does daylight savings disrupt your sleep schedule? According to the CDC, one-third of adults don't get enough sleep—and not getting a good night's sleep can impact your overall health. For occasional sleeplessness, try

Nature's Bounty® Sleep3 Gummies

, a 100% drug-free, triple action sleep supplement designed to support a good night's rest.* Each serving contains 10 mg of Melatonin, a hormone naturally produced in the body that works with your natural sleep cycle to help you fall asleep and stay asleep.*

 
Spring into a new exercise routine.

As the weather gets warmer, why not head outdoors and get your heart rate up? You could hit the trails, plant a garden, or start cycling more regularly. The CDC recommends at least 150 minutes of moderate-intensity exercise every week for adults, so find your passion and get moving!

 
During spring cleaning, don't overlook your supplements.

To get the most from your vitamins and wellness products, it's important to make sure they're fresh. As you clean out your drawers and cupboards this spring, check the expiration dates on your supplements to see if you need to replace anything.

 
Summer Wellness Tips
Beach days, camping trips, relaxing by the pool—summer fun is the reward for a busy year! Make the most of every moment with these health and wellness tips: 
Stay hydrated and sun-safe.

During hot, sunny weather, stay in the shade as much as possible and wear protective clothing. Use a broad-spectrum sunscreen with at least SPF 15. And don't forget to drink plenty of water—avoiding sugary or alcoholic drinks is best for staying hydrated. 

 
Keep bugs at bay.

Mosquitoes and ticks can put a damper on summer fun and even cause serious illnesses. Protect yourself and your family by using insect repellent and wearing long sleeves and long pants. At the end of your activity, check your clothes and body for ticks.

 
Support a relaxed mood with Magnesium.*

Vacation travel, graduations, BBQs...

those "lazy" summer days might not

always

be

as

relaxing

as

you'd

like

.

If

you

find it hard to kick back

,

Magnesium could

provide

occasional stress support

during

the summer and year-

round.*

A

ccording to the National Health and Nutritional Examination Survey (NHANES), most Americans

don't

get enough Magnesium through diet alone

.

Nature's Bounty® Advanced Magnesium Glycinate

contains 360 mg of Magnesium per serving and provides vital support for your heart, bone, nerve, and muscle health.* For added wellness support, Magnesium helps

with occasional stress and

supports

support

a calm, relaxed mood. *

 
In addition to the various lifestyle tips, Nature's Bounty® is also committed to supporting your health and well-being all year long! Browse our products to discover wellness solutions for every season and throughout the year.