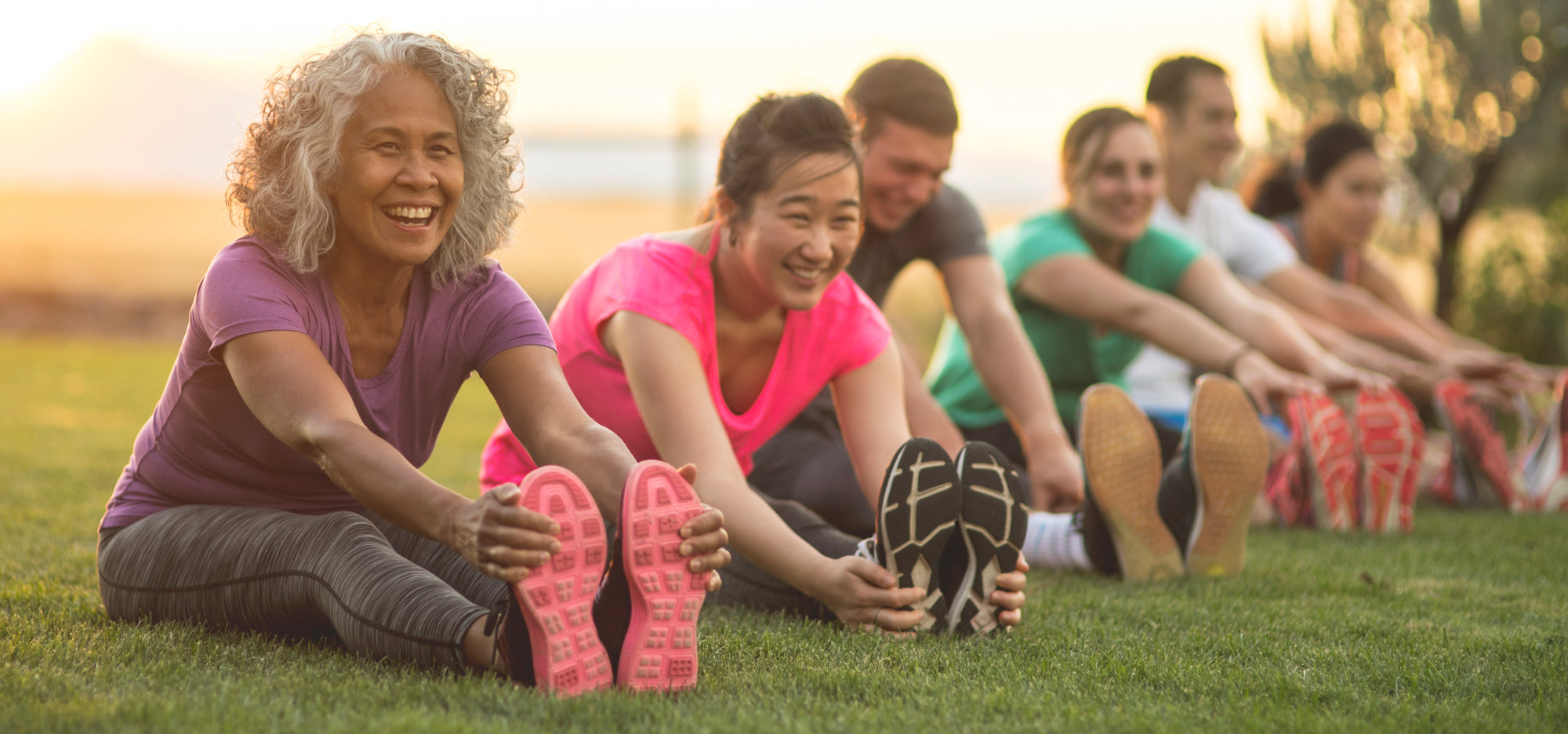 The Kroger Wellness Festival is Back: September 22-23, 2023!
Ready to kickstart a new 
wellness
 routine this fall? Read on for more info about attending the Kroger Wellness Festival on September 22-23, 2023 in Cincinnati, OH.
Ready to kickstart a new wellness routine this fall? Nature's Bounty® offers many ways to support your journey, from nutritional supplements to community wellness events. We're thrilled to be a platinum sponsor of this year's Kroger Wellness Festival as part of our commitment to inspiring health and well-being all year long.  
Read on for more info about attending the Kroger Wellness Festival on September 22-23, 2023 in Cincinnati, OH. Plus, we'll share some tips to help maximize your wellness routine!  
What Is the Kroger Wellness Festival?
The Kroger Wellness Festival is an annual celebration of all things health and wellness. This fun and free event is designed to help people live healthier lives by taking a holistic approach to healthy living. 2023 is sure to be the biggest festival yet, featuring opportunities to learn, taste, and get inspired: 
Discover and sample

wellness

products offered at Kroger

 

Challenge yourself with a celebrity fitness class 

 

Get tips from Kroger Health experts 

 

Learn new skills with healthy cooking demos

 

Experience music and entertainment across five stages

 
Enjoy fun activities for the whole family 

 

And a lot more!

 
Learn more about the Kroger Wellness Festival 
Maximize Your Wellness Routine with Nature's Bounty
With cooler weather and a bounty of produce on offer, fall is a great time to kick your health and wellness routine into gear. Try these simple tips backed by recommendations from the Centers for Disease Control and Prevention (CDC): 
 

Fall back into a healthy sleep schedule

 
A busy fall schedule can mean less time for snoozing, but sleep is essential for good health. In fact, not getting enough sleep may have significant impacts on your health. Adults should clock at least seven hours of sleep every night. Find out if you're getting enough sleep.   
2. Enjoy harvest-fresh fruits and veggies 
Autumn is the perfect season to add more fresh and colorful foods to your diet—from just-picked apples to fiber-rich squash and tasty root vegetables. Aim for a diet packed with fresh produce, whole grains, lean meats, and low-fat dairy.  
For everyday digestive support, try Nature's Bounty® Ultra Strength† Probiotic 10.* This one-per-day formula contains 20 billion live probiotic cultures to support your body's natural digestive process and healthy immune function.*  
 3. Make time for fall fitness 
Crisp fall weather is the perfect time to head outside and get moving. Adults should strive for at least 150 minutes of moderate-intensity aerobic activity weekly. (Try a brisk nature hike, yard work, or cycling.) And don't forget to add muscle-strengthening activities at least two days a week. 
4. Practice stress management 
As work and social calendars ramp up in the fall, getting it all done can feel overwhelming. To manage stress, try deep breathing, stretching, meditating, and taking time to connect with friends and loved ones.  
Support a calm, relaxed mood with Nature's Bounty® Advanced Magnesium Glycinate.* Our unique formula contains a well-absorbed and bioavailable form of Magnesium to support your whole body.* 360 mg of Magnesium per serving helps with occasional stress and supports heart, bone, nerve, and muscle health.* 
5. Plan a routine that works for you year-round 
Perhaps the most important part of developing a new wellness routine is making it sustainable for the long-term. Set manageable goals, track your progress along the way, and celebrate your wins. Remember that building healthy habits takes time. It's OK not to reach all your goals in a single season! 
Mark your calendars for the Kroger Wellness Festival!
 We hope to see you at the Kroger Wellness Festival on September 22-23, 2023 in Cincinnati, OH. Can't make it in person? You don't have to miss out on the fun. Follow the festival on Facebook or Instagram for holistic health and wellness tips, recipes and cooking demos, content from celebrity ambassadors, and more!