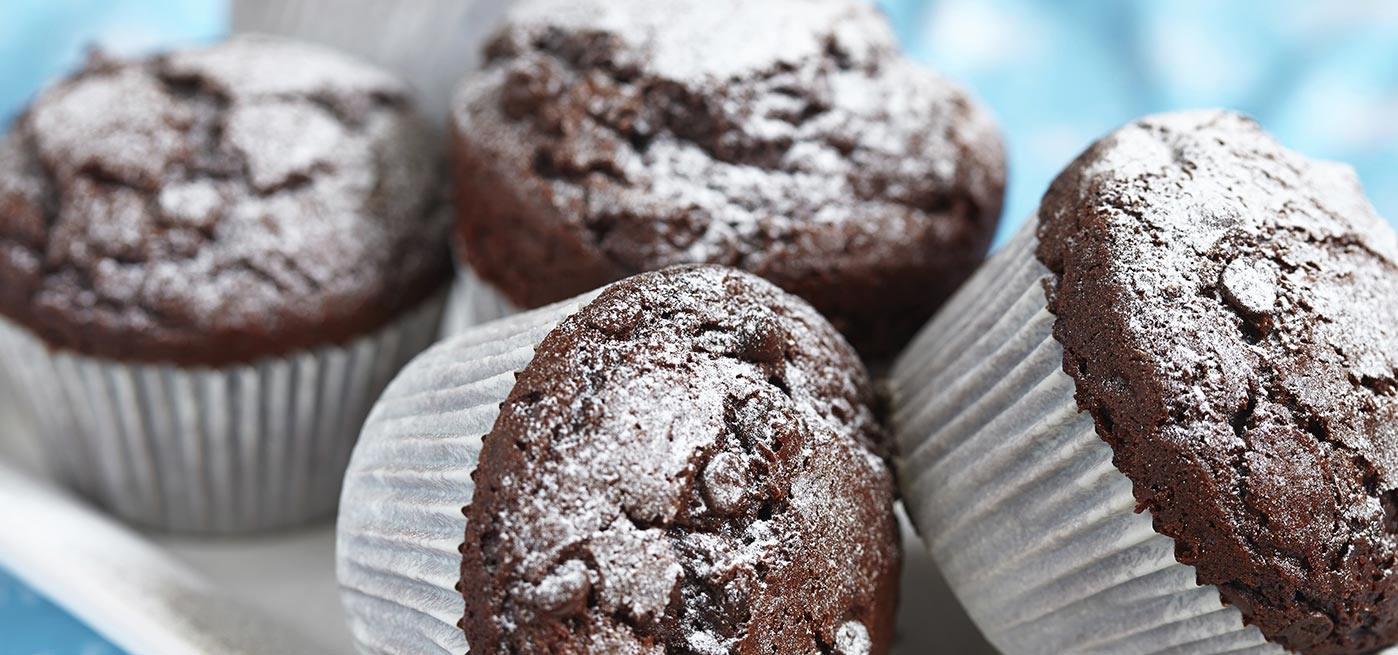 Chocolate Lava Muffins
(For 12 Muffins) Per Muffin:
205 Calories / 10g Fat / 26g Carbohydrates / 4.5 g Protein
Directions:
Preheat the oven to 375F
Place a small metal bowl over a saucepan with simmering water.
Melt the chocolate and butter in the bowl.
Stir in vanilla.
In a large mixing bowl, combine sugar, flour, Chocolate Complete Protein & Vitamin Shake Mix and salt. Sift these into the chocolate and mix well with electric hand mixer.
Add eggs one at time, fully incorporating each egg before adding the next. Beat at high until batter is creamy and lightens in color, approximately 4 minutes. Chill mixture.
Coat the top and each cup of the muffin tin with butter.
Dust with the cocoa powder and shake out excess. Spoon mixture into pan using a 4oz scoop or ladle.
Bake for 12 to 14 minutes.
Outsides should be cake-like and centers should be gooey.
Serve warm and enjoy!