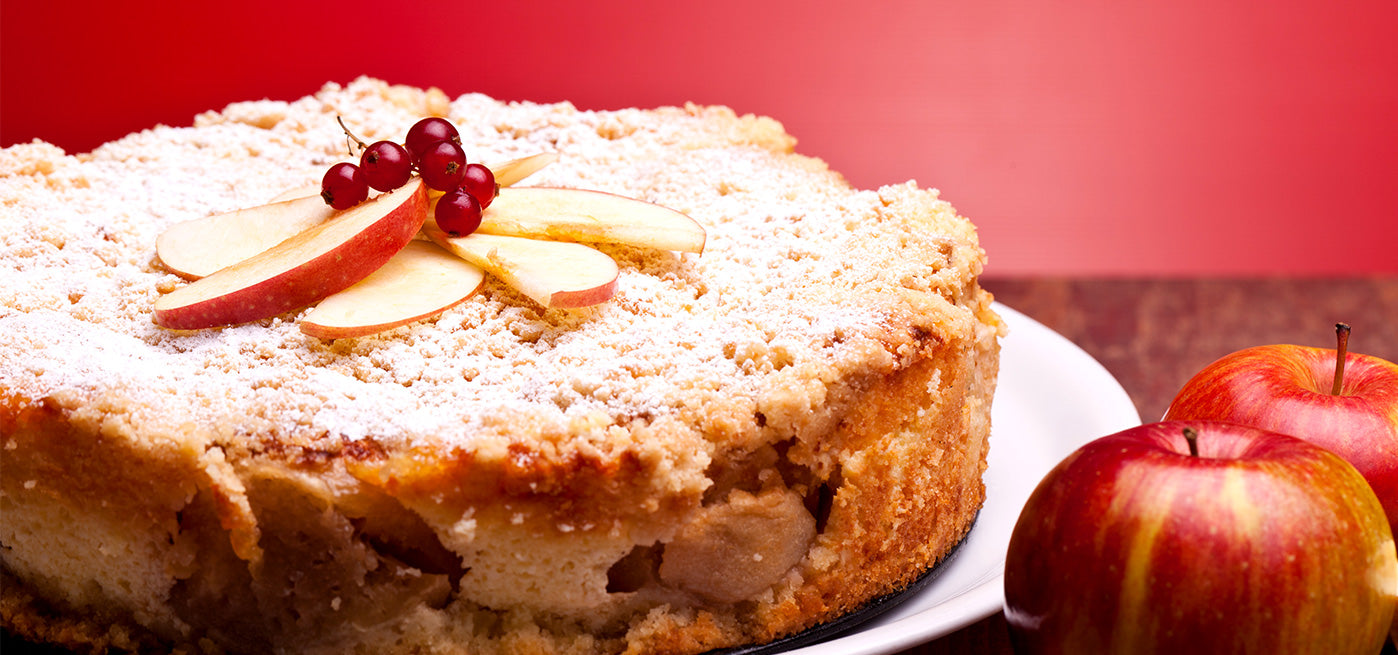 Quinoa Apple Cake
Ingredients:
1 cup whole wheat flour
2 tsp cinnamon
1/2 cup brown sugar
1 tsp baking soda
1/2 tsp baking powder
1/4 tsp salt
2/3 cup applesauce
2/3 cup uncooked organic quinoa
1 tsp almond extract
1/2 tsp vanilla extract
3 tbs honey
Nonstick cooking spray
Directions:
Preheat your oven to 350
Rinse quinoa, place it in a pot on the stovetop to cook according to instructions on package. .
In a large bowl, mix whole wheat flour, cinnamon, brown sugar, baking soda, baking powder and salt.
In a separate bowl combine all wet ingredients. (applesauce, vanilla extract, honey, and almond extract.) Add cooked quinoa to bowl and mix well.
Combine wet and dry ingredients and stir until smooth.
Lightly spray a 7-by-11 inch or 8-by-8 inch pan with nonstick cooking spray & lightly dust with flour to prevent sticking.
Place mixture into pan and bake for 30 minutes, allowing 20 minutes to cool.
Once cooled, add desired toppings including confectioners sugar, sliced almonds or sliced apples.