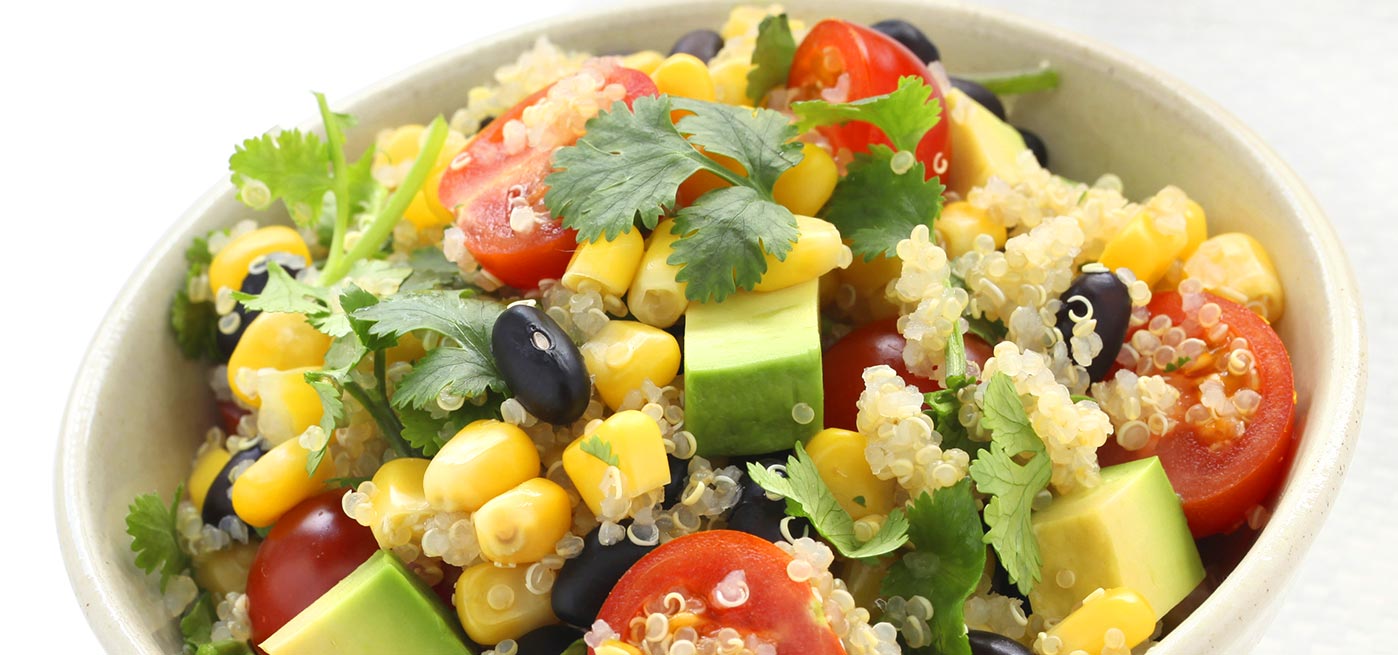 Quinoa, Avocado & Black Bean Salad
Quinoa and avocado both contain "good" fats. Make it for yourself for lunch or bring it to your next family BBQ as the perfect side dish!
Ingredients:
• 1/2 cup quinoa
• 1 cup water
• 1 large avocado; chopped
• 1 can black beans; rinsed
• ½ cup corn
• ½ cup diced tomatoes
• 1/4 cup parsley
• 2 T diced onion
• 2 T lemon juice
Directions:
Begin preparing your quinoa by placing ½ cup into a small saucepan with 1 cup of water. Once the mixture comes to a boil, cover the saucepan and simmer until the quinoa has absorbed all of the water. Place in the refrigerator until cooled off, then add the rest of the ingredients into a large bowl. Mix together and serve as a cold salad. The perfect lunch or side dish for any occasion!