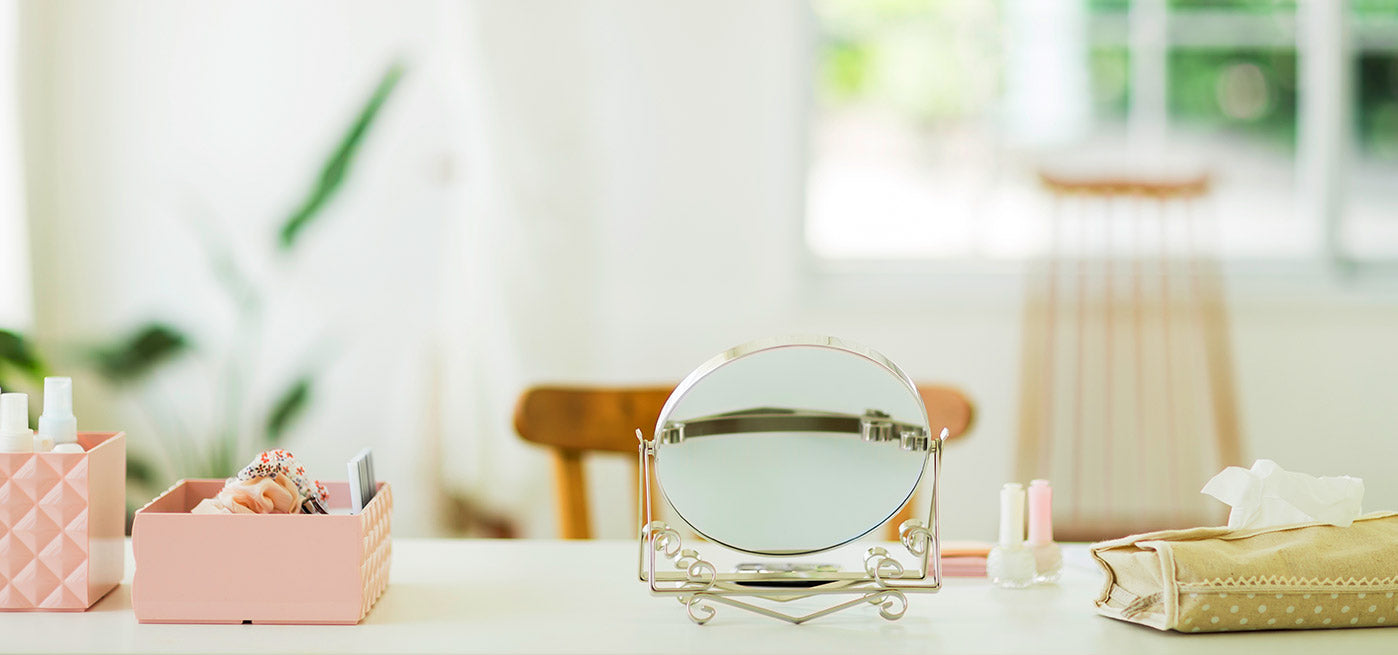 Beauty Facts
We commissioned a survey to find out how women truly feel about these three defining features. View the Results>>
How far would you go to achieve the perfect hair, skin & nails? We commissioned a survey to find out how women truly feel about these three defining features. The results concluded that a woman's beauty routine holds great importance, and the way she looks can impact her entire day. Take a look for yourself to see what we discovered!
Major Survey Findings
Most women notice weakness in their hair skin & nails
• Of the women surveyed, 79% often notice weaknesses in their hair, skin or nails
• It isn't just their own hair, skin and nails – 74% of women said they would notice if another woman had weak or unhealthy hair, skin and nails
• 92% of women take some steps to maintain healthy hair, skin and nails. This includes moisturizing (72%), keeping hydrated (65%) and eating lots of protein (37%)
While 81% of women have heard about health supplements created to benefit hair, skin, or nails – only 21% are currently taking these vitamins or supplements
• 20% think they're too expensive, 16% feel their hair, skin or nails are healthy enough, and 14% think they're already taking a multi-vitamin and don't want to take too many
Women are willing to make some serious sacrifices for a year in exchange for perfect hair, skin or nails for life
• Women typically use an average of 3 products on their hair, skin or nails in a day.
• Makeup was the first to go with 35% of the vote, followed by half her wardrobe (25%) and her smartphone (20%)
• Younger women are even more motivated: 45% of women under 40 would sacrifice makeup for a year in exchange for hair, skin and nails life-long perfection
Hair ranks as a top defining feature for most women
• 82% agree that how their hair looks affects how they feel about their whole day
• When choosing a photo for an online dating profile, hair (34%) and skin (25%) are two of the top three features that women want to look most attractive
Women still long for Jennifer Anniston's locks
• She may no longer style her tresses in the famous "Rachel" from Friends, but Jennifer Aniston is still famous for her gorgeous mane. Aniston (31%) tops the list of celebrities' hair women would most like to have, followed by Sofia Vergara (21%) and Kate Middleton (20%)*
If you've heard about our Hair, Skin and Nails supplements but haven't tried them yet, sign up for the Hair, Skin & Nails challenge today! Try our Hair, Skin, & Nails gummies, softgels or tablets for 30 days and if you don't look and feel more beautiful, we'll give you your money back.* What are you waiting for? Unleash your natural beauty from the inside out!
---
*Celebrities names in survey do not imply endorsements.
Wakefield Research polled more than 500 U.S. women ages 18+ in an online survey.
Methodological Notes
The Optimal Solutions® Survey was conducted by Wakefield Research (www.wakefieldresearch.com) among 500 U.S. women, between November 5th and November 12th, 2014, using an email invitation and an online survey. Quotas have been set to ensure reliable and accurate representation of the U.S. women ages 18+.
Results of any sample are subject to sampling variation. The magnitude of the variation is measurable and is affected by the number of interviews and the level of the percentages expressing the results. For the interviews conducted in this particular study, the chances are 95 in 100 that a survey result does not vary, plus or minus, by more than 4.4 percentage points from the result that would be obtained if interviews had been conducted with all persons in the universe represented by the sample.