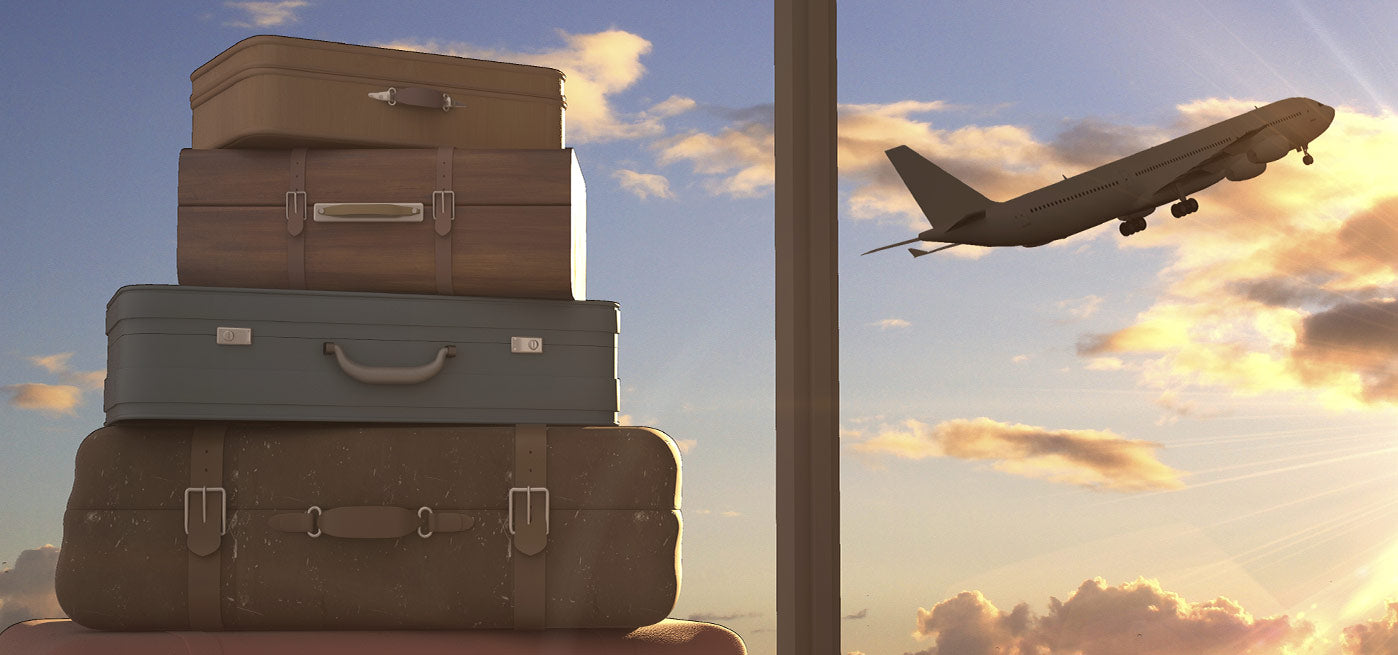 Healthy Summer Travel Tips
August is a peak travel month, and many people will find themselves on their way to the next great adventure.
The summer months are prime time for travel. Kids are out of school, the weather is beautiful, and the urge to break from daily routines is strong.
In order to take advantage of every moment of your vacation, you should be sure to maintain your health and wellness. No matter how or where you go, there are things that can be done to help keep yourself in tip-top shape. After all, no one wants to get sick during vacation!
General:
- Hydrate – A general life tip, make sure to keep your body properly hydrated.
- Sunscreen – If you're going to be outdoors at all, sunscreen is important!
- Insect protection – Whether it's mosquito nets over a bed, or a can of bug spray, keeping away insects that may be carrying diseases is important.
- First aid kit – Bring the basics with you, that way you can take care of any minor aches and scrapes.
- Medications – If you take any medications, prescription or daily supplements, make sure you double check and pack them.
- Sanitizer – Don't go overboard, but having wipes to clean your hands or surroundings while on the go can be helpful.
Road Trips:
- Stop and stretch – Every hour or so, the driver should pull over and stretch their legs. This helps ward off possible blood clots and sleepiness.
- Healthy snacks – Bring portioned snacks on the road to eat on long trips. This will help prevent constant stops at less than healthy fast food places.
- Proper rest – Don't drive long distances without breaks, or proper sleep. To stay safe, make sure the driver is well rested and alert.
- Seatbelts – This should go without saying, but everyone should have their seatbelts on where ever you sit when the car is in motion.
- General maintenance – Before you go, take your car to get fully checked over and perform any routine maintenance. You don't need any troubles on the road.
Further Abroad:
- Stretch – Airplane or train cabin seats can be a bit cramped, so make sure to move and stretch your legs as much as possible to help avoid cramps.
- Do your research – Get acquainted with the local laws and customs in the place you are travelling to. Finding local maps should help as well. Also, research basic health clinics in the area, just in case.
- Know the risks – Different areas of the world have different risks for disease. Research the health concerns in the areas you're travelling to and be sure to prepare.
- Vaccinations – If you're travelling abroad, check that you have your necessary vaccinations up to date.
- Share itinerary – No matter how far you go, make sure there is someone back home who knows where you're going to be at all times.