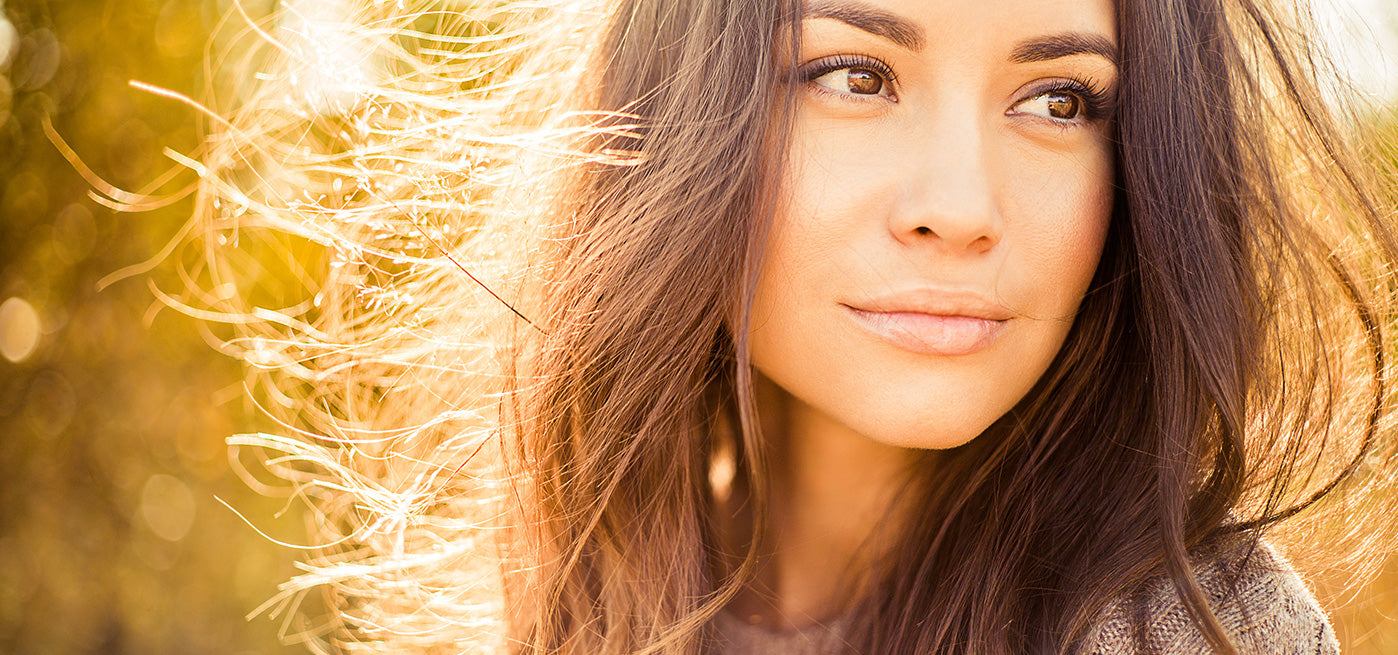 Hot Hairstyles to Try this Fall
From autumn-inspired hair color to sleek and stunning styles, check out the hottest hair trends of the fall 2018 season.
As autumn makes its much anticipated arrival, embrace the season of change by switching up your hairstyle and trying something new! After all, when you've got a healthy head of hair the possibilities are endless. With Nature's Bounty Hair, Skin & Nails vitamins by your side this season, you can support gorgeous locks from the inside, out.* So whether you decide to sport sleek strands or fall-inspired foils, these straight-off-the-runway styles are sure to make a statement.
Natural Hues
Don't underestimate the power of an understated style. This season, both dirty blonde and light brown hair colors dominated the runway. The soft and simple hues might not make a major statement on their own, but they exemplify the idea that natural is always beautiful.


Effortless Waves
Beach waves are no longer reserved for days spent in the sun and sand. Subtly tousled tresses are taking the fall season by storm. Rather than spiral curls or pin straight strands, this seasonal style lies somewhere in-between and we're loving it! Not only is it a gorgeous, laid-back look, but it makes life easier on those mornings where you just want to get up and go.


Center Parts and Fringe
If you want to be the center of attention, all you have to do is play the part. (The center part, that is). Especially if you typically part your hair to one side or the other, splitting your strands down the middle can make a huge difference in your overall look. From runway models to several celebrities, the chic style is making a comeback and is even popular for those with bangs!


Sleek + Slicked back
Although this style won't suit everyone, sleek and slicked-back hair is sure to make a statement. The trend gives off the illusion that your strands are soaked, when in reality it's just a lot of gel and some hair spray. Whether pulled into a tight ponytail or slicked all the way back, this high-end hairstyle is very fashion-forward.


Rose-Gold Hair
Looking to add a playful pop of color to your natural locks? Rose-gold hair is a subtle way to get a tint of pink without fully committing to anything too bold. We love this look because while it's somewhat edgy, it's still a soft and gorgeous hue for your everyday life. The best part? The color looks great on both blondes and brunettes, so you can really have fun experimenting with it! Plus, you can always start with something temporary that will wash out after a few shampoos.


Unique Accessories
From zig-zag headbands to banana clips, 90's hair staples are making a comeback! The retro-inspired accessories made an appearance on the runway and we're pretty excited about it. If you've been waiting for this moment for the last 20 + years, it's finally time to break out your old scrunchies.


Lustrous Locks
The perfect blow-out may be hard to attain on a daily basis, but achieving gorgeous locks doesn't have to be. Although the appeal of having healthy hair doesn't change with seasons, we can't talk about hair care without mentioning this one. Whether your strands are short, long, dyed, or natural, the underlying foundation is what's most important for achieving those lustrous locks. Nature's Bounty Hair, Skin & Nails is packed with key vitamins and nutrients to help support healthy hair from the inside, out.*