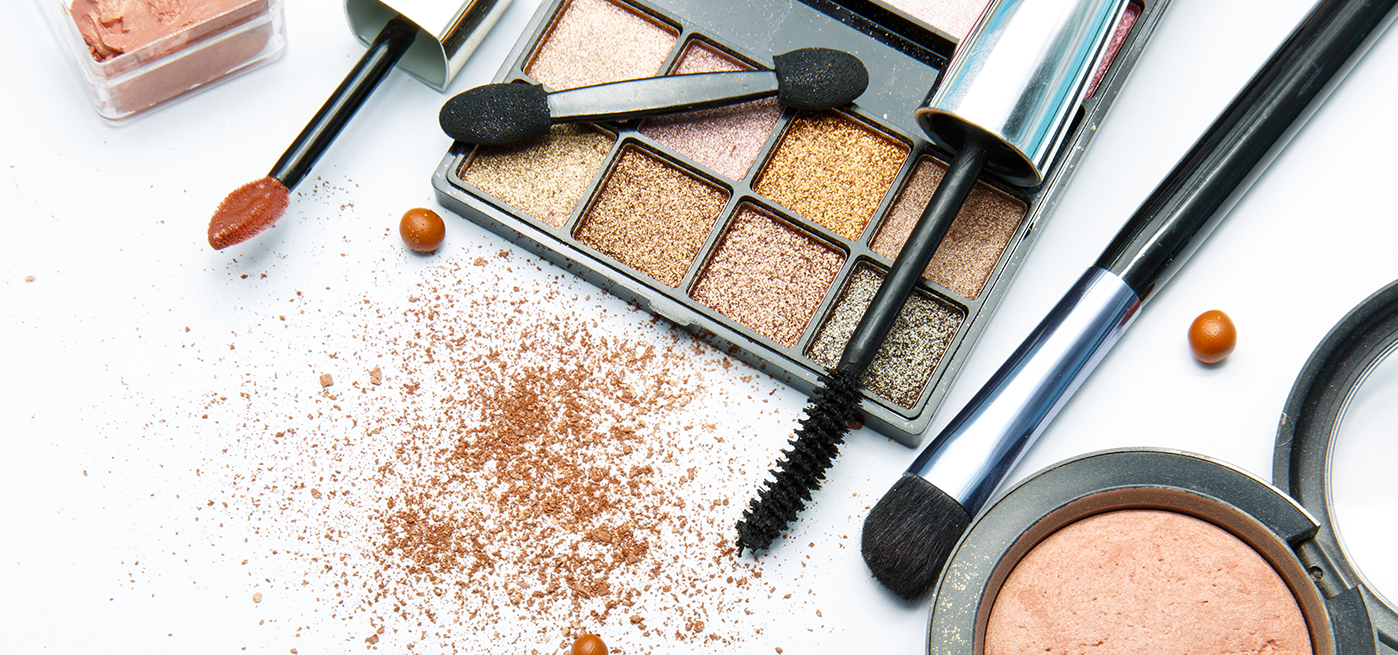 Quick Fix Beauty Tips
Sometimes getting ready can be flat-out frustrating. When it comes to your beauty routine, here are some easy solutions to try!
When it comes to beauty routines, there are several frustrating struggles we've all faced. From makeup mishaps to skin care catastrophes, sometimes we could use a little bit of help. We searched high and low for some easy solutions to the most common beauty problems, inside and out. Here's what we found:
Problem: Ruined Makeup Brushes
Solution: Your makeup applicators can get ruined easily if you're letting them sit for too long without washing them. Solve the issue by cleaning them with some dish detergent once per month and lay them flat on a paper towel to try.


Problem: Residue from Lipstick
Solution: Before applying anything to your lips, exfoliate to get rid of any dry/flaky particles. You can also use a toothbrush to lightly scrub your lips for longer lasting color.


Problem: Stubble After Shaving
Solution: Scrub your skin with a loofah prior to reaching for that razor to exfoliate and remove any dead skin cells so you can have smoother skin.


Problem: Maintaining healthy Hair, Skin, and Nails*
Solution: Nature's Bounty's® Hair, Skin & Nail Gummies & Softgels! The innovative formula contains key vitamins and nutrients to support lustrous hair, vibrant skin, and healthy nails from within.*


Problem: Eyeliner That Won't Come Off
Solution: Makeup remover wipes are great, but if you're having a hard time wiping it all off, use a dab of coconut oil and sweep it on your eyelids to reveal a clean, makeup-free face.


Problem: Uneven eyeliner
Solution: Save time and perfect your look by adding eyeliner along the edge of an eyelash curler. When you go to curl your lashes, you'll end up with the perfect liner. Talk about multi-tasking.


Problem: Inflamed Blemish
Solution: Reduce redness and swelling by applying an ice cube wrapped in a paper towel for 5-10 minutes. Dab with an antibiotic ointment and cover with a touch of concealer.


Problem: Yellow Tinted Nails
Solution: Mix fresh lemon juice with ¼ cup of hydrogen peroxide and soak a few cotton balls. Place on your fingernails and toenails to restore their natural color.


Problem: Peeling Cuticles
Solution: Slather the beds of your nails with an antibiotic ointment and cover with bandaids prior to going to sleep. After waking up and removing the bandage, you'll reveal cuticles that are restored and revitalized.


Problem: Lipstick Doesn't Last
Soltion: After applying your lipstick, place a tissue over your lips and dust with a translucent setting powder to make your color last longer.


Problem: Static Hair
Solution: Rub your static-strands with a dryer sheet to tame them, while making your hair smell amazing!