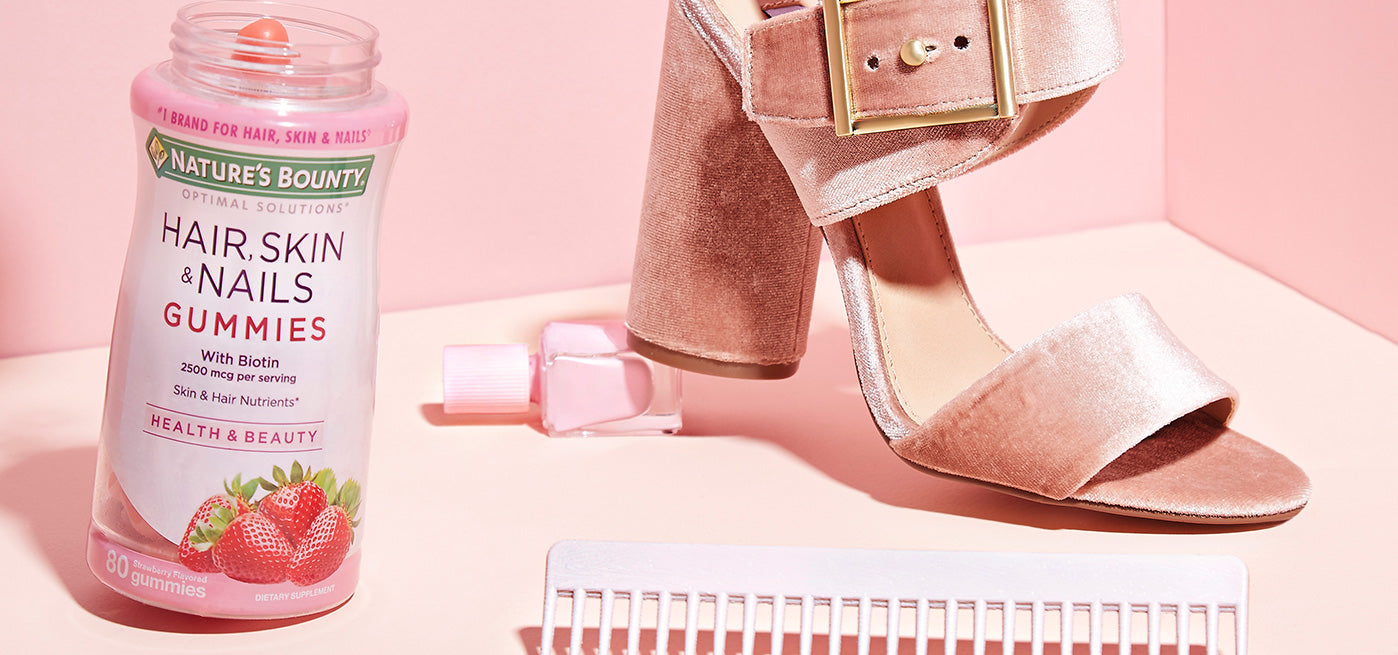 Refresh Your Beauty Routine This Spring
Celebrate the start of the season by refreshing your wardrobe and revamping your beauty routine. From fashion tips to hair, skin, and nail trends, see how you can make a statement this spring.
As the warm weather waltzes in, there's no better time to embrace a fresh new look. After all, spring is a season for rejuvenation! With pastels populating everything from your wardrobe to your makeup, we've gathered our favorite tips to help you refresh your beauty routine this season.
Wardrobe:
Although spring fever is high, the temperatures might not be. While it's enticing to throw on some shorts and sandals at the first sight of sunshine, having an "in-between seasons" wardrobe will help make the transition to spring less uncomfortable, and definitely more fashionable.
One wardrobe essential to invest in is a light trench coat. In a neutral color with a tailored silhouette, this type of jacket can be worn with almost anything in your closet. It's perfect for when you want to throw on that sundress, but it's still a little cool out.
As you ditch your sweaters for spring ensembles, opt for lighter colored clothing rather than the darker hues that engulfed your winter wardrobe. The Pantone color of the year was announced as greenery, so we can expect to see earthy hues this season. Additionally, floral prints, ruffles, and stripes will be common sights.
Makeup:
After a long, cold winter, your skin is longing for some fresh air. As you refresh your beauty routine this season, keep your makeup light and natural. Rosy colored blush, peach lips, and highlighted cheek bones are just a few makeup trends to try for a gorgeous glow. If you've been using a darker colored shadow on your eyes, try sweeping a lighter color on your lids to brighten them up a bit.
While sunscreen should be worn year-round, it's especially important to start making it a part of your daily routine as you spend more time outdoors. Look for BB creams or foundations that contain SPF to get some protection and coverage in one.
Hair:
As spring is a time for rejuvenation, there's no better time to give your hair a healthy start. By trimming off those dead ends and rocking a fresh new cut, you'll feel a sense of renewal which is what this season is all about. If you're feeling bold, try lightening up your locks by adding some highlights or all over color for a refreshing spring look.
As the weather warms up, try letting your hair dry naturally, rather than using overheating styling tools. Just throw some product in and let your strands style themselves for a simple, beachy look.
For extra beauty support, incorporate Nature's Bounty Hair, Skin & Nail Gummies or Softgels in your everyday routine.* The supplements contain biotin which helps maintain healthy hair from the inside, out!*
Skin:
Many of us are sensitive to changes in weather, which is why redness or dryness occurs from season to season. As you transition to a new beauty routine, make sure you're adding moisture to your skin that might have been lost during the colder months. Hydration plays a vital role in skin elasticity, appearance, and texture. In addition to topically supporting smooth skin, Nature's Bounty® Hair, Skin & Nail supplements contain antioxidant vitamin C that assists with collagen production and formation to support vibrant skin from within.*
Nails:
Navy, grey, and burgundy hued polishes are popular in the winter months. However, as you upgrade your spring style, switch to softer pastels when it comes to your nails. If the colder months left your cuticles cracked or broken, keep them nourished by using Vitamin E oil so they're ready to be shown-off all spring.