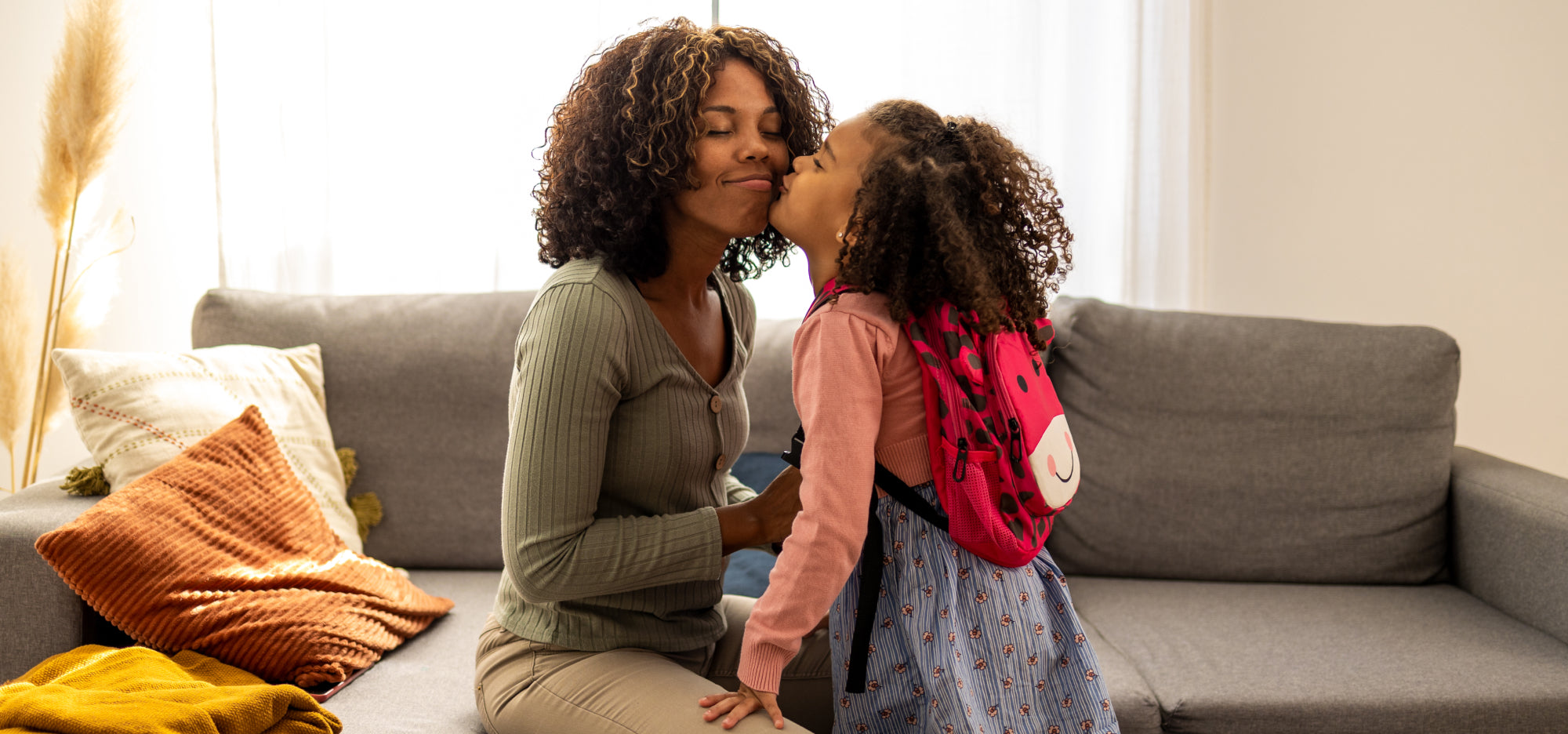 Support Immune Health During Back-to-School Season: Tips for the Whole Family
Tips to help support the whole family's 
immune health
 to make heading 
back to school
 a positive experience for everyone and should also be followed all year round.
The end-of-summer scaries are on the horizon. While families may soon settle into a new back-to-school routine, they could also find themselves looking at their wellness more closely. During the summer months, it's easy to fall outside of your family's normal routine with late nights, BBQ's, beach days, vacations, etc. Fortunately, some common-sense tips can help support the whole family's immune health to make heading back to school a positive experience for everyone and should also be followed all year round. 
Back-to-School
Immune Health
Tips for Parents
For busy parents and guardians, staying healthy is key. The following tips could help adults support their immune health: 
1.
Sleep smart
Back-to-school season means everyone's schedule is busier—but running on less sleep isn't the answer. According to the Centers for Disease Control and Prevention (CDC), sleep is critical to immune function—and not sleeping enough can impact your overall health.  
If you sometimes struggle to get the rest you need, taking a sleep supplement could help.* Nature's Bounty® Sleep3 Gummies are a 100% drug-free, triple action sleep supplement to support those experiencing occasional sleeplessness.* Each serving contains 10 mg of Melatonin, a naturally occurring hormone that works with your body's sleep cycle to help you fall asleep and stay asleep—so you can wake up feeling refreshed.* 
 2. 
Study up on nutrition
Eating balanced meals helps to support optimal immune health, according to the CDC. To feel your best, strive for a diet packed with nutrient-rich fruits, veggies, whole grains, lean protein, and low-fat dairy. Since preparing healthy meals can end up on the back burner when life gets hectic, ask your healthcare provider if dietary supplements are right for you and your family.  
3. Boost your fitness IQ 
Fitting physical activity into the day can be tough for busy parents. But according to the CDC, staying active could help support your immune system and is also key to weight management, another factor in immune health. For adults, aim for at least 150 minutes of moderate-intensity exercise each week, and incorporate muscle-strengthening exercises at least twice weekly. Fitness classes can be a great way to learn a new exercise routine. 
4. Discover immune support supplements 
For long-lasting immune support, try Nature's Bounty® Immune 24 Hour + with Ester-C®.* Clinically studied Ester-C is the only Vitamin C that stays in your white blood cells for up to 24 hours and lasts up to 2x longer than regular Vitamin C.* Vitamin C is important for the functioning of white blood cells, which play a vital role in the immune system and contribute to the health of the upper respiratory tract.* Plus, these rapid release softgels contain Vitamin D , Zinc, and Vitamin A for immune and antioxidant support, along with Elderberry, Echinacea, and nine essential nutrients.*  
Back-to-School Immune Health Tips for Kids
As kids gear up for another year of learning, it's the perfect time to teach them healthy habits. Support kids' immune health by helping them: 
1. Manage stress 
 Anything from test-taking anxiety to an overpacked schedule could take a toll, so consider ways to help children and teens cope. Meditation, breathing exercises, and talking out their feelings can be great stress busters. 
2. Stay active 
Physical activity could help kids stay healthy and even improve their chance of fighting off infections, according to the Cleveland Clinic. School-aged children and adolescents should get at least an hour of moderate- to vigorous-intensity exercise each day. The key is to help them find activities they enjoy—whether it's a competitive sport or simply playing with friends.
3. Get essential nutrients 
Nutrients such as Vitamin D and Zinc are important for kids' immune health, according to the Cleveland Clinic. While a healthy diet could provide enough of the essential vitamins and minerals, picky eaters might need a little extra nutritional support. Ask your healthcare provider if a daily multivitamin is right for your child.  
Nature's Bounty® Kids Disney Encanto Multivitamin Gummies are a great choice to help meet kids' daily nutritional needs. Each serving has 13 key nutrients that support your child's immune system, eyes, bones, antioxidant health, and energy metabolism.* Kids love the great-tasting flavors and fun character shapes. Parents love that our gummies have 1 gram of sugar per serving and are free of GMOs, gluten, wheat, milk, lactose, artificial flavors and artificial sweeteners, peanuts, egg, soy, fish, and sesame.   
Head Back to School With Confidence 
Sure, trading summer relaxation for busy school days can be a tough transition for kids and parents, alike. But back-to-school season is also a great time to make positive lifestyle changes for the whole family. We hope these tips and product recommendations help you kick the school year off to a healthy start!