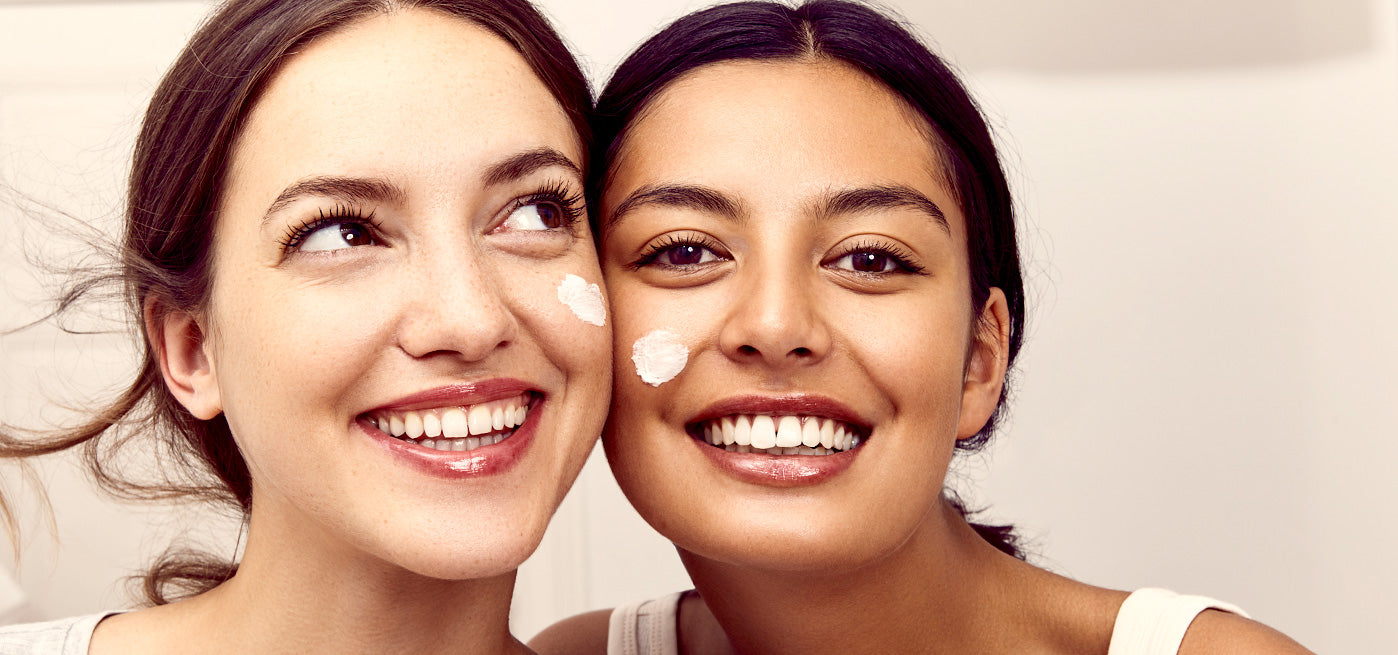 The Step-By-Step Guide For Your Daily Skincare Routine
Are you applying your skincare products in the correct order? Support a gorgeous complexion by following our step-by-step guide to ensure you're optimizing your results.
Having a good skincare routine is crucial if you want to maintain a youthful looking glow. From serum and sunscreen to makeup and moisturizer, finding the perfect product combo for your skin type can take your complexion to the next level. However, while the quality of the products you're using is important, so is the order in which they are applied. Think of it this way: just as you wouldn't use conditioner prior to shampooing your hair, there are certain skincare products that should be used before others in order to maximize their benefits. So, before you start layering your lotion with the closest cc cream you can find, here's our step-by-step skincare guide to help you remember the ideal order of operations.
Step 1: Hair, Skin & Nails Gummies/Softgels
First things first: it's important to remember that beauty starts from within. Nature's Bounty® Hair, Skin & Nails Gummies and Softgels are the perfect foundation for any beauty routine. Containing key vitamins and nutrients, the innovative supplement works to support lustrous hair, vibrant skin, and healthy nails from the inside out, so you can look and feel your absolute best.* Taking two gummies or three softgels with breakfast is the perfect way to kick-off your skincare regimen.


Step 2: Makeup Remover
If you're already wearing any sort of makeup, always make sure to remove it before you begin applying your skincare products. Whether you use wipes or cleansing oil, simply dab your makeup remover over your eyes, face, and lips to dissolve all traces of cosmetics.


Step 3: Cleanser
To unclog your pores and rid your skin of unwanted dirt/oil, it's crucial to wash your face with a gentle cleanser twice a day. Depending on your skin type (dry, oily or combination) there are a variety of cleansers to choose from to ensure you don't strip your skin's natural moisture.


Step 4: Toner
After cleansing, we recommend sweeping a cotton ball soaked with toner across your face to further remove oil and traces of dirt while shrinking your pores and restoring your skin's PH balance.


Step 5: Spot treatment
For those who typically apply acne spot treatments, you'll want to dab some on after using your toner. This way, your skin can soak up the benefits before you apply some of the heavier products.


Step 6: Serum
Next up on the list (and one of our favorite beauty essentials) is serum. From skin brightening and nourishment, to anti-aging benefits and acne prevention, using a serum in your skincare routine is a must if you want to achieve a youthful looking glow. Let the concentrated formula absorb into your skin by letting it sit for 5 minutes or so before moving on to step 7.


Step 7: Moisturizer
Once your serum is set, it's time for the main event! Hydrated skin = healthy skin, so think of this step as non-negotiable if you want to help maintain vibrant skin. Moisturizer is one of the most commonly applied skin care products, but in order to truly maximize its benefits, it's important to do the preliminary work above (i.e. steps 1-6).


Step 8: Eye cream
Since the skin surrounding your eyes is so delicate, it deserves its own step. No matter what age you are, you can benefit from applying a smidge of eye cream on daily to avoid any puffiness while helping to reduce any fine lines/wrinkles.


Step 9: Face Oil
This step is optional, but if you have extremely dry skin, a face oil should be the last treatment you apply as it will lock in the hydrating benefits of the previous products.


Step 10: SPF
Last, but certainly not least, comes your SPF! Once again, this step is non-negotiable as it's crucial for protecting your skin from the sun's harmful UV rays. However, if you find a moisturizer that contains at least 20 SPF, feel free to combine the two products to save a little bit of time. Just as don't leave your house without some protection!


Whether you choose to finish your routine by applying your favorite makeup or by rocking your natural beauty, the one step we can all take towards maintaining healthy, vibrant skin is to support it from within.* Learn more about Nature's Bounty Hair, Skin & Nails to see why our unique formula is the perfect foundation for any beauty regimen.*