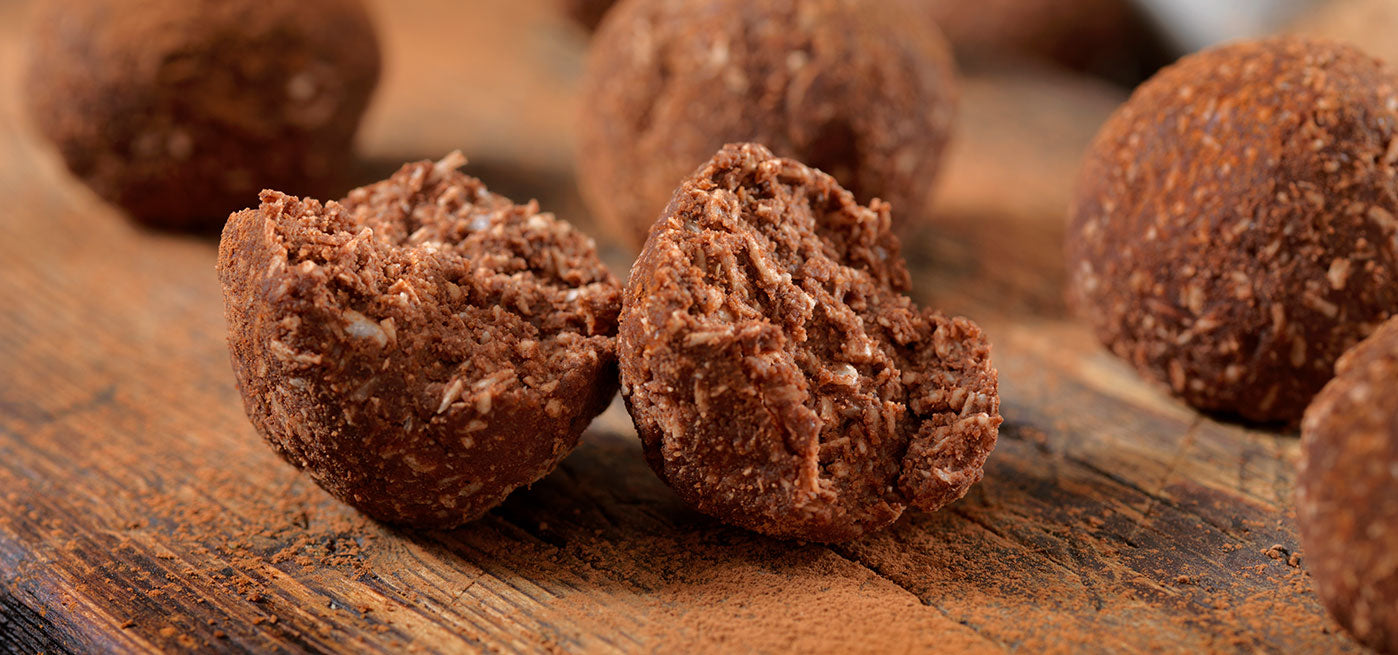 Chocolate Coconut Energy Balls with Turmeric
Ingredients:
2 tsp ground turmeric (6 capsules of Nature's Bounty Turmeric)
¾ cup coconut flakes
¼ cup raw almonds
1 cup almond butter
6 tbsp cocoa powder
1 tsp coconut oil


Directions:
Add all ingredients (only ½ coconut flakes) to a food processor and blend on high until mixture starts sticking together. Periodically use a spatula to scrape the sides as needed if ingredients are sticking.
Place mixture in a small bowl then refrigerate for 30 minutes to harden.
Begin scooping out mixture using 1 tbs at a time and roll into little balls
Place ball on baking sheet lined with parchment paper and repeat until the entire mixture is used up.
Refrigerate baking pan for at least 4 hours before serving, then roll balls into remainder of coconut flakes.
Store in the fridge for up to a week.